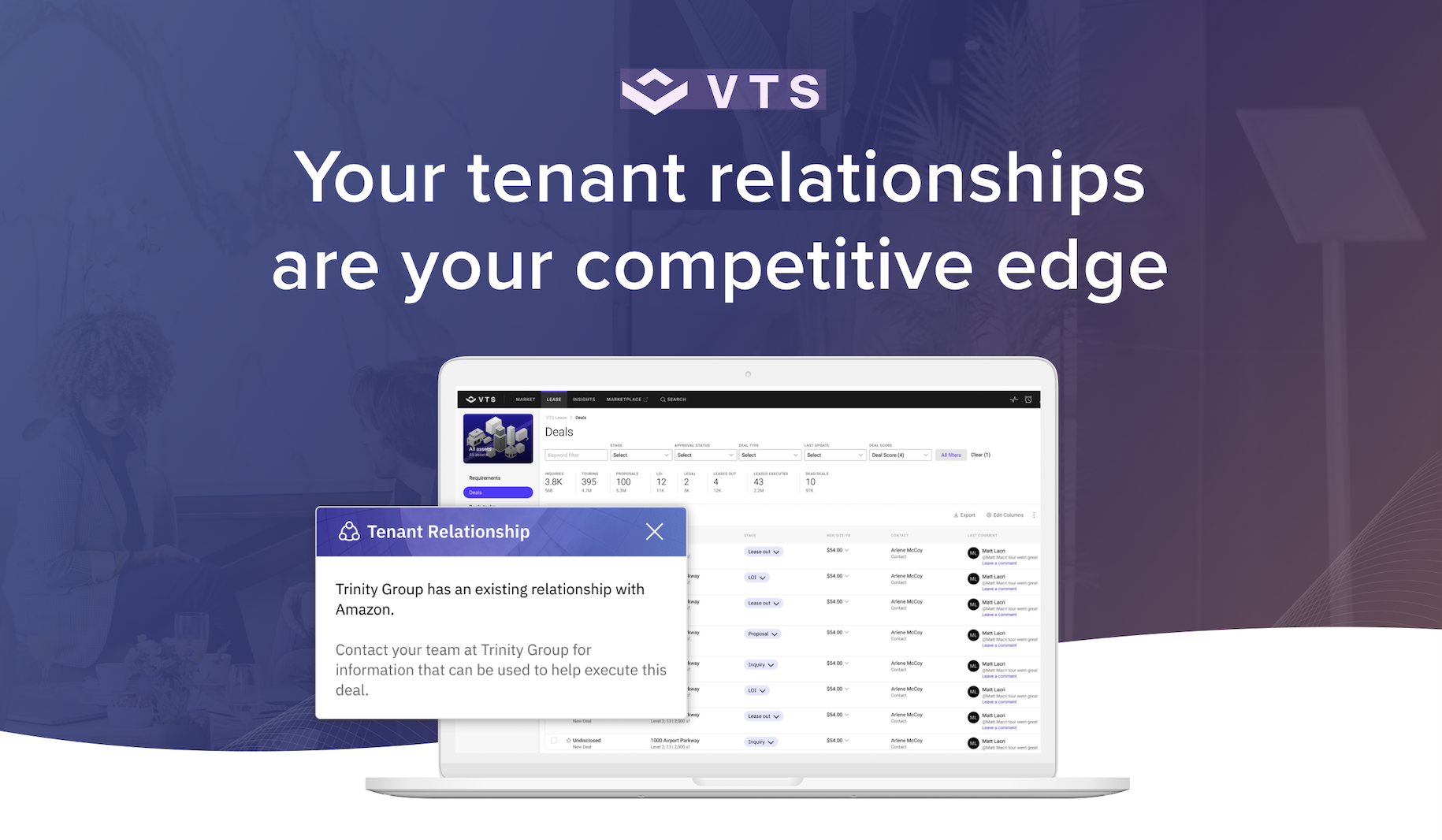 Your untapped tenant relationships may be the difference between a deal lost and a deal locked.
In today's market, strong tenant relationships are more important than ever. In fact, leading landlords agree that communicating with tenants is a top priority — yet only 21% believe they're doing enough, according to the VTS Global Office Landlord Report.
The current economic landscape adds another layer to this contention. Shifting hybrid work patterns, rising interest rates, and overarching economic uncertainty continue to cloud the future of office use. According to the latest VTS Office Demand Index report (VODI), office demand is down 14.8 percent compared to last October, completing a year of slow descent.
In the midst of economic instability and weakened tenant demand, it's more important than ever to leverage existing tenant relationship insights to maintain occupancy and accelerate new opportunities. For landlords, these relationship insights can be the difference maker when it comes to building a better deal strategy and getting ahead of changing times. However, many landlords lack the portfolio-wide relationship visibility they need to gain an edge.
How well do you know your tenant relationships?
With siloed tenant, deal, and lease data from multiple sources across your portfolio, valuable tenant relationships often slip through the cracks. Past deals and leases are forgotten, as are connections between affiliated companies. It becomes impossible to understand your company's wider relationship with a tenant—leaving your portfolio, deal pipeline, renewals, and millions of dollars at risk.
According to a 2020 survey conducted by VTS, 94% of companies leverage existing tenant relationships to help win new deals, but only 21% have full clarity regarding tenant satisfaction.
With Tenant Network Services in VTS Lease, you can seamlessly access a clear and complete view into all of your tenant relationships locally and across the globe. Use TNS to tap into deal and lease data that will give you an edge during negotiations, build a more informed deal strategy, and connect the dots across your tenant network.
Since the proprietary algorithms powering VTS Tenant Network Services run in real-time, you can trust that the tenant data fueling these insights is always clean and complete. Tenant records are standardized and anchored to a single source of truth Tenant Profile. Individual lease and deal names from your systems and brokers are linked to this true Tenant Profile. VTS aggregates context on historical leases and deals and identifies parent/child companies hierarchies to give you a complete picture of your tenant relationship.
Full visibility into tenant relationships helps companies capitalize on opportunities, highlight risks, and proactively mitigate those risks.
Let's dive a little deeper into how managing your tenant network in VTS Lease gives you a competitive edge.
Connect separate tenant records
With TNS, you gain the full picture of your tenant relationships across leases, deals, and requirements. We connect separate tenant records from your accounting systems, brokers and joint-venture partners and anchor them all to a single source of truth — your Tenant Profile.
Tenant Profiles give you the clearest and most complete view into your global relationships with individual tenants. Every time you, your team, brokers, or partners log a new record in VTS about an interaction with a tenant, it will immediately sync with your accurate, real-time network of tenant data.
With TNS, you can build a more informed tenant engagement strategy and approach every deal and renewal conversation with the right context in order to close deals and maintain occupancy.
Avoid over-exposure to at-risk industries
Without centralized data, it's difficult to grasp a complete picture of your strategic tenant accounts or your portfolio's revenue exposure to specific tenants, industries, or markets. VTS aggregates lease revenue data across markets, currencies, and joint venture partnerships to give you real-time access to your top tenants by revenue and size exposure.
This holistic view of your portfolio-wide revenue exposure empowers your team to avoid over-exposure to at-risk industries or tenant companies, allowing them to prioritize your highest-value tenant relationships.
One-click access to portfolio-wide revenue exposure helps you manage portfolio risk — an industry first, only through VTS Lease.
See valuable connection alerts in real-time
For local leasing teams, it can be difficult to know when a relationship exists with a tenant company elsewhere in your portfolio. TNS automatically recognizes when new deals are created with tenants that already exist in your network, and surfaces this insight to your deal team in real time.
This means your local teams and brokers will be proactively alerted about existing tenant network relationships the moment they log a new deal in VTS. This empowers them to leverage your existing relationships to build a more informed strategy in the key moments when they need to keep a deal moving forward.
How deal connection alerts help you close deals
In a fast-paced industry, timing is everything. Deal connection alerts empower you and your teams to strike at the right moment, with the right insights.
The moment you log a new deal in VTS, a proactive alert will notify you if there is an existing relationship with that tenant company in your portfolio.
By clicking into the tenant company's Tenant profile, you unlock global relationship context that can help inform your deal strategy.
If a third-party broker is managing your deal, we'll still alert them that a relationship exists between you and the tenant, but we ensure that no proprietary data from your account is surfaced. The version of the alert surfaced to third-party brokers only prompts them to reach out to your team. At that point, you can share relevant relationship context at your discretion that can help accelerate the deal.
These robust insights allow you to customize pitches and tours and tap into extensive deal and lease data that will ultimately give you an edge during negotiations. It allows you to connect the dots on all active deals and renewals with a tenant across your portfolio, empowering you and your team to approach the relationship strategically.
With deal connection alerts, you never miss a chance to leverage your scale. 
Get ahead of every deal with VTS
Your tenant relationships are your competitive edge. Activate it with VTS, featuring industry-first insights into your tenant network, helping you gain the momentum you need to accelerate deals.
Explore Tenant Network Services through VTS Lease today.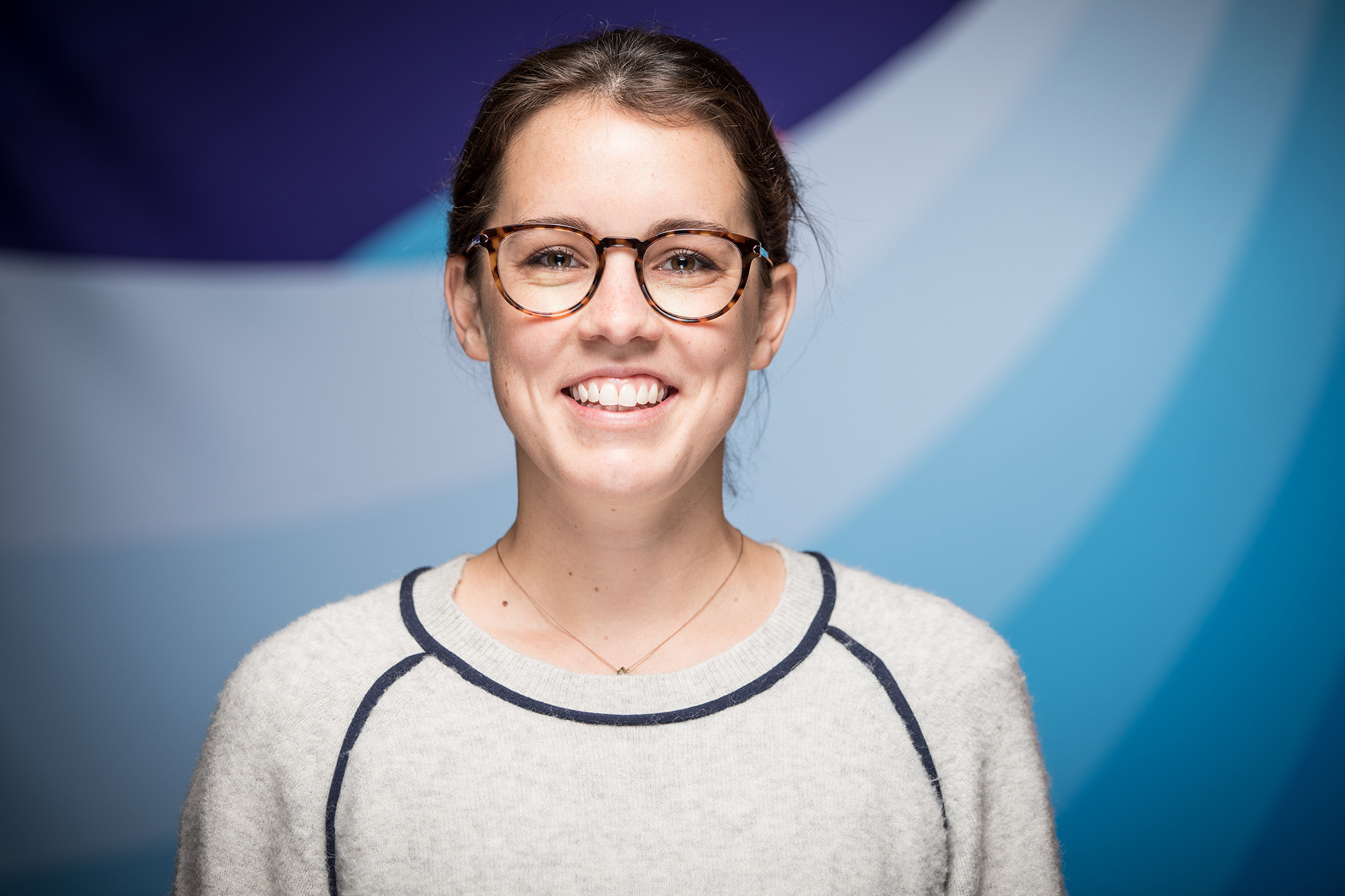 Casey MacGuire is a Director of Product Marketing at VTS.