With winter fast approaching, it's time to check under the hood and see how things are going in the big wide world of construction news.  
Overall, the state of the industry is a bit of a mixed bag at the moment—a gray and turbulent sky with distinct patches of sunlight as we make our approach into 2023. 
All the usual scenery is in place: A labor shortage that just won't quit, record-breaking inflation, and a pandemic that we are (astonishingly) in our third year of.  
There's always a lot going on in construction, but there are a few gale force winds that are presenting new challenges and opportunities to everyone in the industry. 
Let's dive in. 
High Interest Rates Make for Low Builder Confidence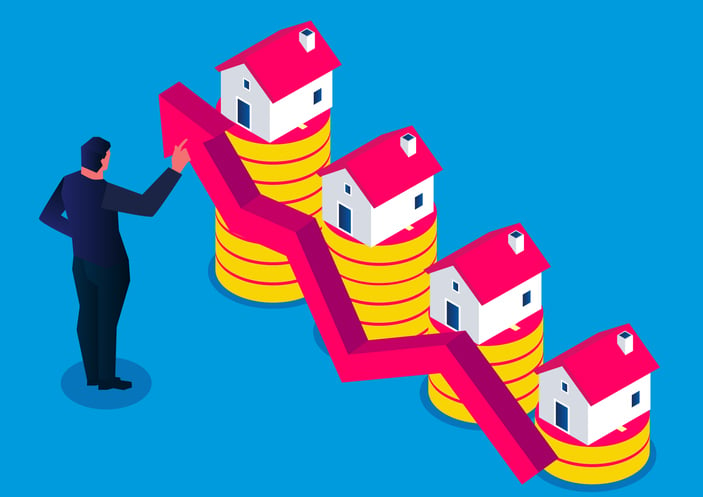 While this year has trended better than the last, the immediate outlook for builders of all stripes looks dim in light of rising interest rates, plummeting construction numbers, and low builder confidence. 
A recently released report by the Dodge Construction Network has revealed that total construction starts fell by 19% in the month of September.  
Broken out by category, non-residential construction slumped 23%, residential starts declined by 11%, and non-building starts dipped by 25%. 
On the bright side, total construction is actually up 16% from this same period last year. For this reason, Dodge Construction's Chief Economist Richard Branch cautioned that worries based on these numbers of a larger downward trend ought to be tempered.  
He went on, however, to add "that as interest rates move higher in the coming months, marginal construction projects may not get underway and construction activity will begin to settle back." 
In a bid to tamp down inflation, the Federal Reserve has increased interest rates several times this year, each time by 0.75%.  
Currently, interest rates nationwide sit within the range of 3 to 3.25%, the highest it's been since 2008. What's more, the Fed has telegraphed that it doesn't plan to stop there either, with an overall 4.4% anticipated as the end-of-year target. 
As interest rates climb, so too does the price for mortgage and home construction loans. As of this writing, the average rate on a 30 year fixed rate mortgage climbed just shy of 7%.

Not surprisingly, this is a major turnoff for potential homebuyers, and the real estate market is already feeling the effects: Applications for new mortgages were 38% lower this month than they were compared to the same time last year, according to the Mortgage Bankers Association.  
"Mortgage applications are now into their fourth month of declines, dropping to the lowest level since 1997,"  Joel Kan, MBA's vice president and deputy chief economist, said to U.S. News. 
All of this has contributed to the aforementioned dim outlook, particularly in the realm of residential construction. Indeed, an October survey by the National Association of Home Builders reported the 10th straight month of declining builder confidence in the state of the industry.  
"High mortgage rates approaching 7% have significantly weakened demand, particularly for first-time and first-generation prospective home buyers," said NAHB Chairman Jerry Konter. "This situation is unhealthy and unsustainable. Policymakers must address this worsening housing affordability crisis." 
For more information on the construction industry's overall outlook, check out the following resources: 
Construction Costs Continue to Climb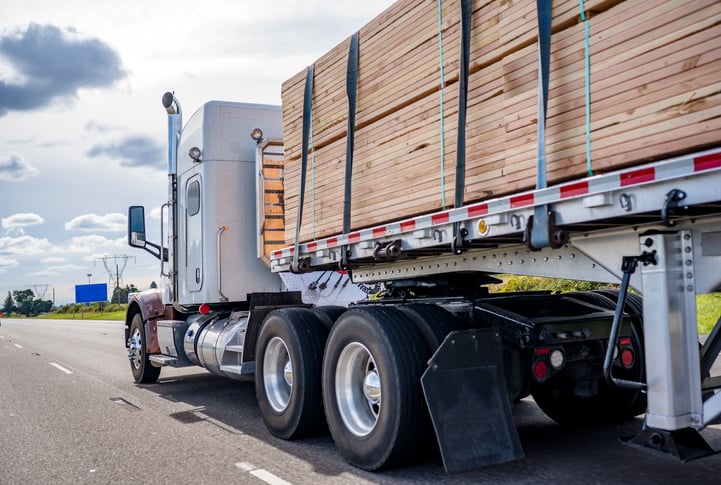 Construction companies that have been feeling the pinch in recent years shouldn't hold their breath that the pressure will ease down on the financial front in the immediate future.  
Recent data shows that the cost of doing business in the construction world remains high.  
A single datapoint paints a stark picture: Instead of trending down, the price of materials and services in the non-residential building sector spiked upward by 12.6% in September compared to the same period in the previous year, according to a new analysis by the Associated General Contractors of America.  
Another pain point likely to continue squeezing construction supply chains is the price of diesel fuel, which rose by 39 cents per gallon in early October for a total year-over-year increase of $1.64, or 45.7%. 
The high cost of diesel fuel is particularly troublesome to construction companies, according to AGC chief economist Ken Simonson, as many building projects can require thousands of truckloads for transporting equipment, materials, and debris.  
Price indexes also continue to climb for several key construction products, including asphalt, paint, architectural coating, wallboard, tar roofing materials, plastic, concrete, insulation, and glass.   
For its part, the AGC attributes some of the difficulty to the Biden administration's new Buy America guidelines, which call for American companies to purchase materials and goods at home rather than abroad.  
"It stands to reason that further limiting the supply of already scarce materials will lead to even more inflation in the cost of those materials," said AGC Chief Executive Officer Stephen E. Sandherr. "Imposing new Buy America requirements at a time like this will undermine the potential benefits of new federal infrastructure investments." 
Meanwhile, groups like the National Association of Home Builders are pointing to high materials prices and rising interest rates as the culprits behind a recent slump in the housing market.   
For more information on the high cost of construction, checkout the following resources: 
Feds Invest Billions in Crumbling Infrastructure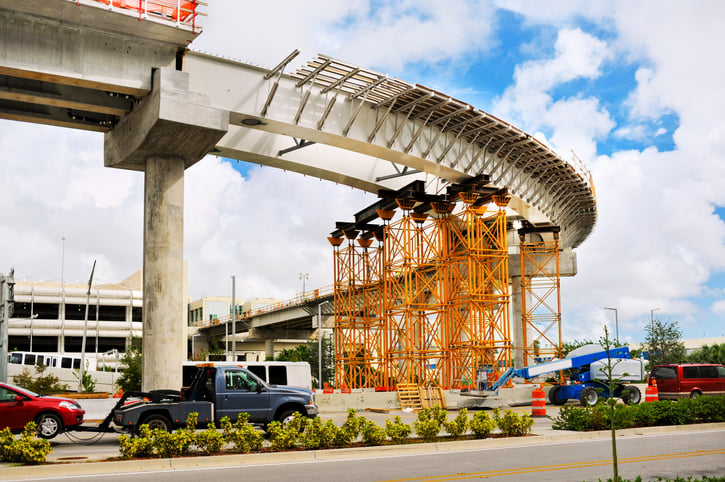 The transportation infrastructure sector can look forward to a continued windfall of tens of billions of dollars in federal investment as part of ongoing funding from the Bipartisan Infrastructure Law. 
Earlier this month, the Federal Highway Administration announced that it has released $59.9 billion for repairing and building up the nation's crumbling infrastructure over the course of the next year.  
The money will be dispersed in grants determined by a federal formula across all 50 states, as well as to the District of Columbia and Puerto Rico.  
The funds will go toward 12 programs that aim to improve the nation's roads, bridges, and tunnels, as well as to three new programs. 
Promoting Resilient Operations for Transformative, Efficient, and Cost-Saving Transportation Formula Program

 
This is the second dispersal of funds from the Biden administration's signature legislative package. 
The newly released fiscal year 2023 allocation represents a $15.4 billion increase from the 2022 funding. In total, the Bipartisan Infrastructure Law allocates $660 billion in new federal funds for transportation infrastructure from now through fiscal year 2026.  
According to the FHWA, the law provides the "single largest dedicated investment in our transportation and infrastructure since the construction of the Interstate Highway System in the 1950s and 1960s." 
Put another way: There's plenty of good work with solid pay ahead for any US based construction firm that specializes in transportation infrastructure.   
For more information, check out the resources below:  
Maryland to Boost Pay for Some Construction Workers by $10k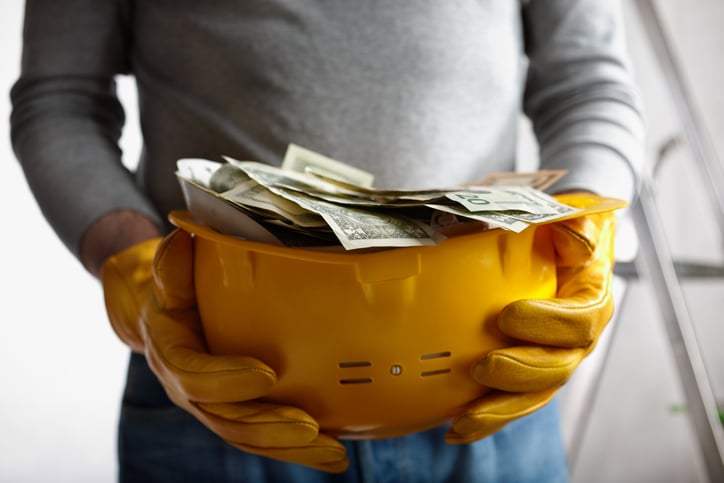 If you're a US based construction worker who plans on moving anytime, there's one state in particular that should fly straight to the top of your list.
Maryland will soon be providing bonuses and financial assistance of up to $10,000 per construction worker.  
Part of a new $15 million workforce initiative called Jobs That Build, the aim is to attract skilled tradespeople to the state. The funds are being made immediately available and will be dispersed on a first-come, first-serve basis. 
At its core, the program provides direct monetary support to construction companies in the form of signing bonuses for new employees, retention bonuses for workers who have stayed with the company for a long period of time, and wages for training and professional development. 
The program also provides for a number of indirect financial supports for employee transportation, housing, and child and dependent care. 

To qualify for the state funds, a construction company must

Be based in Maryland with employees who reside in Maryland. 

Have up-to-date unemployment insurance.

Be in good standing with the Maryland State Department of Assessments and Taxation and the Maryland Department of Labor.

Be in possession or show future possession of an award for a publicly funded infrastructure project.

Can demonstrate a difficulty in hiring and retaining skilled construction related professionals.

 
Funding eligibility will also be determined by the size of the company: 
$500,000 for companies with 750+ employees

 

$400,000 for companies with 500-749 employees

 

$300,000 for companies with fewer than 500 employees

 
For more information on how to apply to Maryland's construction workforce initiative, check out the following resources: 
Bridge Destroyed by Hurricane Ian Rebuilt Ahead of Schedule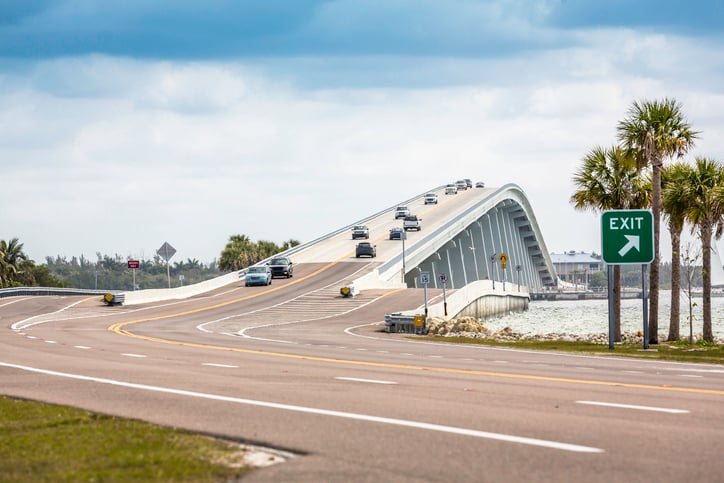 The power of a skilled construction workforce is on full display in the aftermath of one of the most destructive natural disasters in modern history. 
Construction crews have completed emergency repairs on the Sanibel Causeway, a bridge in Lee County, Florida that was partially destroyed when Hurricane Ian crashed into the Sunshine State's west coast late last month.  
The three mile causeway has been officially reopened to civilian vehicle traffic less than three weeks since the hurricane struck and more than a week ahead of the Oct. 31 deadline. 
When the Category 4 storm hit the area, it washed away large chunks of the Sanibel Causeway, cutting off the 6,400 residents of Sanibel Island from the mainland.  
Construction crew have been working around the clock to restore access. Shout out to Superior Construction of Jacksonville, Fla. and Ajax Paving of Fort Myers, Fla., for completing the work ahead of schedule.
Both firms were contracted for the work by the Florida Department of Transportation. 
"A project like this, under normal circumstances, could take months," declared FDOT Secretary Jared Perdue in a statement. "However, FDOT, Florida Highway Patrol, Lee County and Florida Dept. of Emergency Management made use of strategic and innovative techniques to rebuild the causeways quickly." 
Hurricane Ian was one of the costliest storms in US history, killing at least 92 people and causing roughly $67 billion in damage. Reconstruction in some of the most heavily hit areas like Naples and Fort Myers is ongoing.   
For more information on how construction crews are helping rebuild in the wake of Hurricane Ian, check out the following resources: 
Bottom Line 
To recap: Builders should adjust their expectations and plan accordingly to accommodate climbing interest rates, construction slowdowns, and the high price of construction materials.  
It's not all doom and gloom, however.  
Construction companies and their workers stand to benefit enormously from billions in state and federal investment into infrastructure projects and workforce initiatives like the Jobs That Build program in Maryland. It's clearer that we need skilled construction workers more than ever, as highlighted by the Florida based contractors who incredibly repaired the Sanibel Causeway more than a week ahead of schedule.